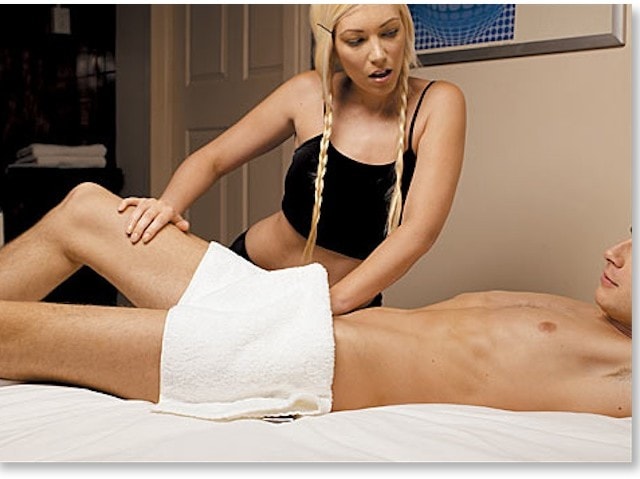 If you're feeling daring enough to give your partner a Lingam massage, there's one thing you need to know before you get started- The lingam (penis) is sacred. According to Tantric practice, in order to give an expert-worthy lingam massage, you need to believe in, and follow this teaching. The massage should not be rushed- it should delicate, gentle and even loving in many ways. As the giver, it is your duty to unselfishly give. Although this massage should be performed without an expectation, it should always be performed with an intention- to blow your partners mind!
Why give a Lingam massage to begin with?
Aside from earning some serious brownie points with your man friend, they're an intimate activity filled to the brim with love and appreciation, in all forms. It's a great way to rekindle some romance, but it also has an array of benefits for your man:
• Improves blood circulation
• Enhances sensitivity
• Sexual pleasure
• Better ejaculation control
• Reduces stress and anxiety
• Minimises depression
• Improves sexual stamina
• Helps tackle depression
What do you need?
A man– Seems pretty self-explanatory, but be sure to choose your lucky fellow carefully. This is an intimate session, so select someone you're totally comfortable with- ideally a boyfriend or husband.
Lubricant– The lingam is crazy sensitive, so avoid excessive amounts of friction- this will not be enjoyable for your man, trust me. Lubricant is a great way to avoid this, and it also makes most of the techniques more fluid and easier to perform.
Candles– Tantric practice takes a holistic approach to relaxation, so that means you've got to set the mood. Scented candles are a great way to alert the senses and get your arousal levels flowing.
Towels– Now, towels serve a few purposes. First of all, be sure to lay some out on your bed or floor to catch any stray lubricant. Secondly, the massage can get a little messy at the end (if you catch my drift) so the last thing you want is to have to mop up your partners swimmers off the carpet!
A warm room– Furthering to setting the scene, avoid conducting your massage in a morgue. Warm the room so that it's nice enough to be naked in. Then again, people also avoid giving lingam massages in the Sahara desert for good reason. The massage is bound to get you both hot and sweaty in time! Room temperature people, room temperature!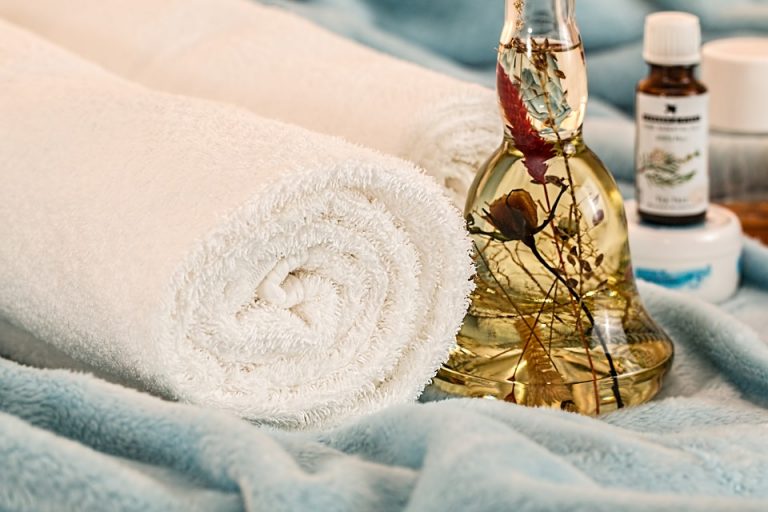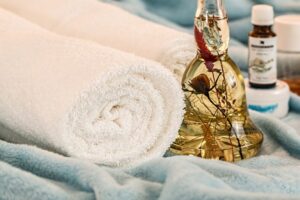 Start by meditating
It's important to always keep in mind that this massage isn't just a bona fide hand-job, it's a spiritual journey shared with your partner. Start by gazing into one another's eyes and synchronising your breathing. This will align your energies (chakras) and connect you on a much deeper level. Ask your partner to lie on his front and relax whilst you start massaging his body from the feet up. Leave no area untouched, but use gentle, teasing touches when venturing towards the inner thighs and pelvic area. Once you've reached his shoulders, realign your breathing and carefully roll him onto his back. This is where the massage really begins…
Lingam massage techniques
It's all well and good setting everything up and getting your boyfriend pumped, but when it comes down to it, do you actually know what you're doing? Probably not- that's what Tantric masseuses are for after all, but luckily, we are here to leak all of the trade secrets just for you…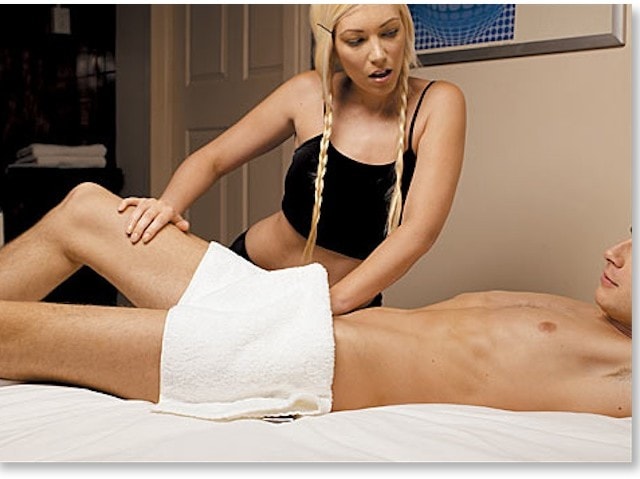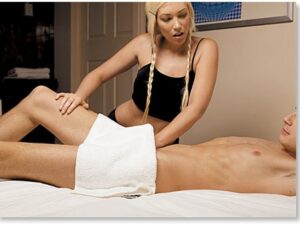 Awaken the Lingam
This massage is slow and sensual, so you need to ensure that your partner is eased into by using an awakening technique to begin with. All you need to do it is use your first finger and thumb on both hands to grip the base of the lingam. Then, slowly work your way up alternating hands until you reach the head. Repeat a couple of times and then progress to full palm squeezes.
The Skier
This enticing technique is great for warming up arousal levels. Using the thumbs, start at the base and slide them up and down the lingam. You can use this technique on different parts of the lingam (i.e, front, back side etc), but ensure that the strokes remain gentle and tender.
The Corkscrewer
This is where things start to get a little more energetic which is why this technique is used to get waves of pleasure flowing through the body. This method focuses on the tip of the penis, the area that is particularly sensitive. Wrap your hands around the head of the lingam and initiate twisting movements around it. Be sure to apply plenty of lubricant for this technique so that it's easier for you and feels more sensitive for your partner.
Wringing out
This movement is as exactly what it sounds like, and therefore requires the attention of both hands. With one hand wrapped around the base of the penis and the other around the head, use contradicting twisting movements like you're wringing out a towel.
Making fire
It's time to heat things up now- so get the fire going. Using the palms of the hands, place them either side of the lingam and use quick movements to stimulate the sensations. If you've ever started a fire before using a stick, take inspiration from this movement and project it onto the lingam.
Testicle cupping
The testicles are sensitive, so don't forget to show them some love too. Use one hand to cup the testicles and use the other to massage the lingam. The differentiating sensations will drive your partner crazy!
Prostate massage
When it comes to a prostate massage, it's important to get permission from your partner before giving it a go. Most men are apprehensive to explore a prostate massage and anal play because it can seem incredibly daunting at first- but if willing, its unprecedented in its pleasure. Be generous with the lubricant, and then slide a finger into the anus until you're able to locate the prostate (a walnut-sized ball). Once you've identified it, gently massage and stroke it and watch as your partner wriggles in intense pleasure. But do not neglect the lingam- combine this technique with a lingam stroke of your choice for pleasure like no other.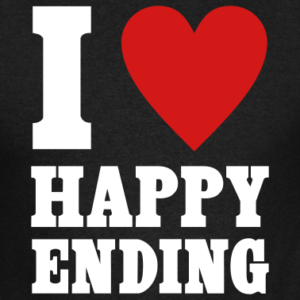 The Happy Ending
Now, although your partner probably will reach orgasm, it is not the final destination of the massage. Your partner will undoubtedly be oozing with mind-blowing sensations and feelings by this point, so it's up to him whether he chooses to release his tension.
Either way, you have already given him his happy ending.
Maybe you are single but want to experience a lustful lingam massage? Well, book in for a session now with one of our Asian outcall masseuses and be transported through the experience of a lifetime. All you need to do to enjoy the best lingam massage in Covent Garden is pick up the phone and give us a call!