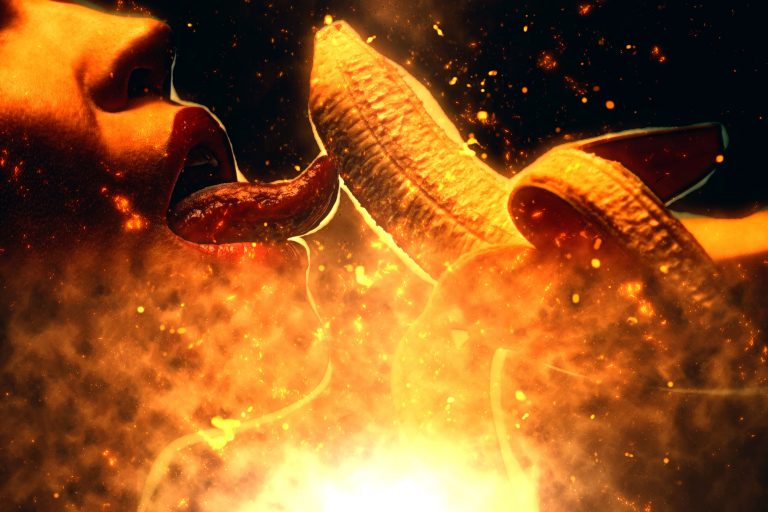 If you're seeking a more exotic massage,  wanting to boost up your antics in the bedroom department or in the Spice Girls' words looking to 'spice up your life' then what a better way to start than a Lingam massage. The service is soothing, seductive and sexy – providing yourself with everything you need to iron out your stresses while giving you a seventh heaven experience. If you want to find out more you definitely need to read on…
A massive misconception in the adult massaging world is that a Lingam session is just a glorified handjob.  While it does boast strokes which are similar to hand relief, a Lingam massage provides an extensive array of techniques which go beyond a quick 'jerk off' The key to a good Lingam session is a build-up, with the therapist attending to your whole body, before edging closer and closer to your erogenous zones. The treatment is rich in history and is thought to be first practised by the Chinese more than 4000 years ago. Lingam is a loose Latin translation for 'wand of light' and is based upon the ideology that the penis is the most sacred part of the male body. With this in mind, it is believed the penis should be worshipped – and one of the ways to do this is massage.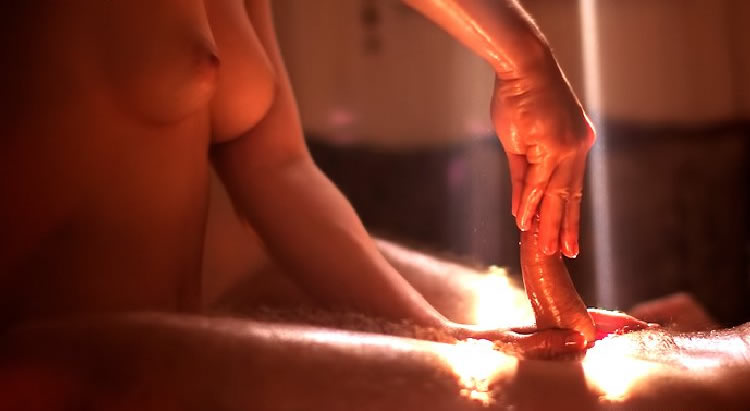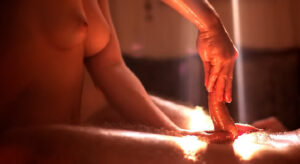 The 5 steps of a Lingam massage
A Lingam massage usually begins with the therapist seductively undressing you out of your clothes, while slipping out of her underwear at the same time. (The session is performed naked unless you request otherwise) She will then guide you to the bed and position you on your back to commence the first part of the rubdown.
The masseuse will then warm and drizzle oil all along your body to perform techniques derived from the Swedish massage. She will unwind all of the tension built in your neck, back and shoulders with her soft hand's dainty little fingertips.
Once you're feeling relaxed, the real magic will begin – by the art of teasing. She will take you to turn you onto your front and begin to patter down your body to edge closer and closer to your Lingam. She will repeat the movements at least three times, getting nearer to your sensitive area with every stroke. By this point, it will feel like your penis is crying out for attention. However, the more she teases, the more amazing the sensations will feel when she finally attends to your manhood. So strap yourself in tight boys, this promises to be the ride of your life.
As well as your penis, the therapist will pay attention to your testicles, foreskin and scrotum, which promises to trigger the most mind-blowing feelings. Lingam massage is usually performed with the therapist's hands, but there is often the option to add on mouth elements for a small supplement charge. The masseuse will be able to read from your breathing whether you're soon to enter a deep state of arousal. Just before you climax, she will move away to a less sensitive area of the body before slowly manoeuvring herself towards your manhood to repeat. This promises to heighten the happy ending which is to come.
And finally, the bit which you've been desperately waiting for – the orgasm. The orgasm you will experience during a Lingam massage is guaranteed to be the best of your whole life. Nor does it give you undeniable pleasure, but it also flushes out all of your stresses as well as promoting harmonisation in your body, mind and soul. Regular Lingam massage therapy is often deemed a key element to a healthy lifestyle.
Bonus step
Hand relief is always offered as part of a Lingam massage. However, if you have a taste for adventure and want a spicier thrill then why not go one step further with the Lingam full service? Lingam full service is offered in most massage parlours and adds a delicious oral and sexual intercourse experience to your session. Whether you have it in the middle of your Lingam treatment or close to the end is completely your choice. There will be a small extra charge, but as you'll already be seeking the crème de la crème of massages you may as well go out.
Kick-start your Lingam massage journey today
We boast a gorgeous team of oriental therapists who have specialised in the art of Lingam massage in prestigious Tantra schools in Asia. They are now in England to showcase their perfected Lingam massage to the gentlemen of London, offering the service for incall and outcall bookings. If you want to find out more or book a session with us today then please dial 07774368218.  We have an in-house booking team who are waiting to kick-start your Lingam massage in London journey with us today.