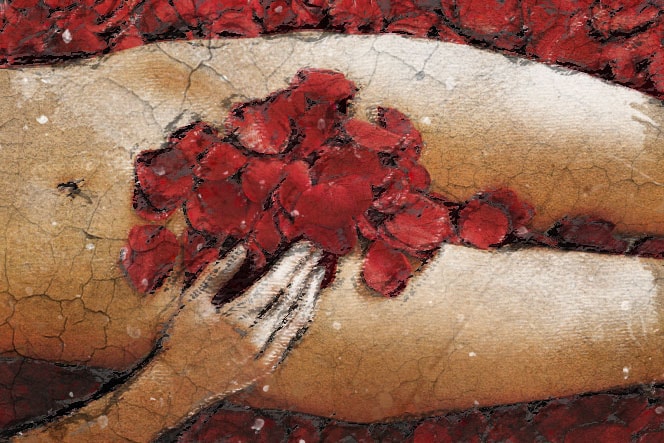 Sometimes, even perfect relationships can collapse and deteriorate to points beyond repair. One day you just wake up and realise that the spark's gone. Or maybe it faded bit by bit and you never noticed because you were both so wrapped up in the hustle-and-bustle of everyday life. Relationships thrive on the chemistry between the two souls, and even soul mates have to work to keep the fire burning. Life offers endless temptations and an infinity of obstacles, which drains the motivation out of even the most determined of people. But, the fight is what makes a good relationship. After all, you only fight for what you want. Would you want to maintain in a barren relationship where the romance is drier than the mouth of a dehydrated camel in the Sahara Desert? Or would you rather push on through and find that glorious oasis, the euphoria you once had?
Erotic massages are a fantastic way to reignite the intimacy and reconnect lovers. Research has found that massages have a profound effect on relaxing the body, and when a person is physically relaxed, they begin to relax their mind. It's always easier to talk when your mind is clear from distractions, and good communication helps improve a relationship. Plus, the intimate nature of an erotic massage will help remind you of the chemistry and excitement you once shared, encouraging the relighting of that lost spark.
Touch is holistically healing on so many levels. When you're sad, you tend to hug yourself. When you're in pain, you tend to rub the part of the body that's injured. A reassuring pat on the back or a warm embrace can do wonders when you're feeling down. And it's well known that sensual touch and intimate fondling helps to set the mood for lovemaking. So, from lifting mood to creating sexual arousal, touch plays an integral role in relationships. Massages are wholly focused on touch, but the erotic style is arguably more effective than traditional therapies. Erotic massage works to arouse the body towards sexual release, because orgasms induce intense physical and mental pleasure. Orgasms are the pinnacle of satisfaction and sex is the ultimate, most literal way of bonding two people, physically and mentally.
Modern society is obsessed with materialism. The majority of us hold the perception that money will fix every problem. We'd rather hide behind our designer clothes, flashy cars and luxurious lifestyle instead of tackling the issues head on. But the best things in life come pretty cheaply – a good sex life, for example. Would you rather have expensive diamonds and platinum watches, or the most mind-blowing, leg-trembling sex of your life? Erotic massage allows you to learn and understand more things about your partner than before. You might think you know what they like, but do you really know all the things that'll reduce them to putty in your capable hands?
Erotic massage is great for foreplay. It's all about slow, sensual movements to gradually stimulate the body towards arousal. It's very loving and gentle, which helps to foster deep bonds and trust. The slow teasing movements and prolonged pleasure will result in intense sexual gratification and satisfaction.
There are also a number of illnesses that erotic massages can actually provide relief for. The prolonged pleasurable nature helps to increase a person's sensitivity to arousal, so helps to enhance libido. Even if the massage doesn't lead to sex, its intimate nature helps with arousal control, premature ejaculation (for those who find they orgasm too quickly) and even with urinary problems. Urologists actually recommend erotic massages to relieve erectile and urinary issues. The techniques practised in erotic massages allow people to learn how to keep their pelvic structures relaxed, which will extend the pleasure and aid in better, more powerful orgasms. But above all, the trusting and close natures of erotic massages have profound effects on rebuilding bonds between people and reigniting the long-lost fires.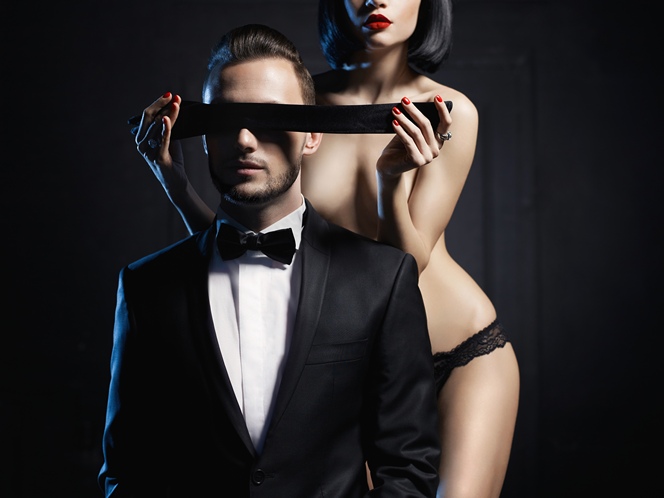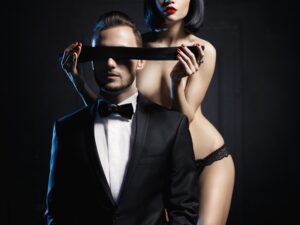 So How Do I Give the Best Erotic Massage in London?
First, choose a location that's suitable for the massage session. Massages don't have to be restricted to a professional massage table – you can use a bed, an air mattress or even a comfortable floor space that you've spruced up with a few cushions and throw blankets. You just need a space that's roomy enough for your partner to get comfortable and you to move around them.
Next, you need to set the environment. Because massages are supposed to be relaxing, the surroundings must mirror this. How can you expect your partner to relax and freely communicate with you if the surroundings are tense? Dim, romantic lighting is ideal. If it's still day time and somewhat bright outside, shut the curtains or blinds. Choose warm lights as opposed to a bright white. Fairy lights and candles are a good example. Fragranced candles are an even better choice, because sweet, pleasant smells help people relax.
The choice of massage oils is important. Some popular ones are almond, coconut and apricot kernel. Massage oils are also fantastic for skin due to their highly moisturising properties. Drizzle a few drops of oil onto your palms and rub them together. This generates heat and warm palms and oil will feel far better on the skin during the massage.
Erotic massages are best performed naked or semi naked because the mutual awareness of both your nakedness will add to the arousing nature of this massage, so start undressing before the session. For extra sexy points, why not help each other undress? Give your partner a small towel for some initial modesty.
So Let's Get Started
Start with a full body massage. Don't worry if you've never had any proper massage training or have never given one before. Stick to the major muscle groups – the shoulders, the neck, back, upper legs and feet. Avoid any twisting or bending. Stick to swirling and circular motions. Use your thumbs to focus on points of concentrated tension such as the shoulders and upper legs. Use your fingertips and palms of hands to focus on larger areas such as the back. Alternate the pressure to keep your partner's mind interested at all times. And don't forget to pay attention to your partner's reactions and adapt your technique to be in sync with their arousal.
When you've thoroughly massaged their back, ask them to turn over. At this point, they'll probably be a little aroused because they're aware of how close your naked form is to theirs. Repeat the same process on their front, but be teasing and deliberately avoid the sexual areas. Swirl your hands near the groin, as though you're going to touch them and then move away. This will help build arousal. When you do finally pay attention to their genitals, keep alternating between gentle strokes and more vigorous rubbing. Feel free to press your body against theirs too. To add to the intimacy, rub massage oil on your body, climb on top of them and use your body to massage them. Grind your whole body against theirs. Toy with their desires by bringing your partner to the edge of orgasm and then slow down to pull them back again. This 'edging' technique will help with arousal control, which makes for better sex overall.
You can choose to end the erotic massage in whatever way you want – either with your hands or sex, as erotic massages are a great form of foreplay.
Regular sessions of erotic massage can greatly improve your sexual health and sex life and overall, your relationships. Although they may seem daunting, don't worry – erotic massage is based on raw desire and sexual instinct, so let your mind take over. Don't think, just act. Remember to be confident, open-minded, and willing to share in the pleasure. And be sure to prepare your body and mind for the best erotic massage in London, Good luck!