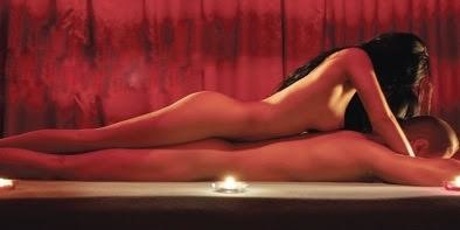 If you're reading this article, then the chances are you're curious about Tantric massages. If you've never experienced one before, you've probably got a lot of questions that you need clearing up before you fork out the cash. So, rather than spending the next couple of hours reading post after post and still being confused, we have done the hard work for you and answered the questions you need answers for. So here are the most frequently asked questions surrounding Tantric Massages: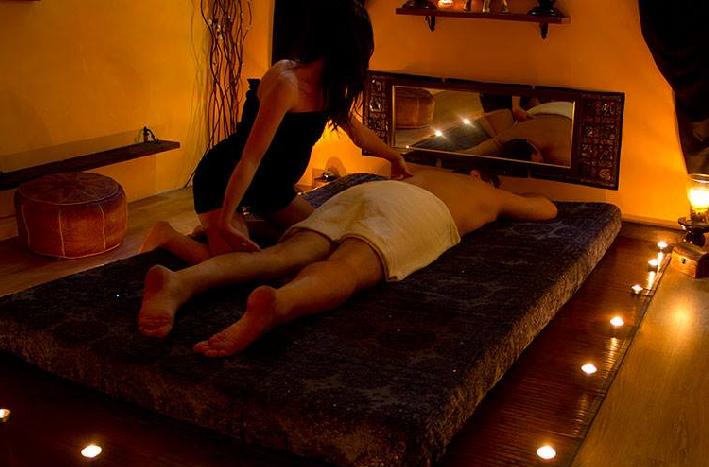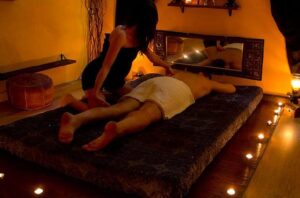 What is Tantra?
Although most people have come across the word Tantra, very few are actually aware of its meaning. Tantra literally translates, 'to weave and to liberate', because it is known to heal and purify its practitioners. Tantra began when warriors would visit priestesses after battle to be cleansed and nurtured. The touch of the goddesses would heal the warriors and would leave them pure once again. Although Tantra is not a religion, it is a way of life for many, even to this day. Originating in India, and ancient China, Tantra practice is sacred, and if practised correctly, can be enlightening, spiritual and healing.
What is a Tantric massage?
A Tantric massage combines spiritual teaching with special massage techniques. The aim of a Tantric massage is to induce participants into pure, undisturbed relaxation in order to harness the body's energies. Your entire body will be gently massaged and pleasured over the course of the session, enabling your body's senses to become heightened.
A Tantric massage incorporates a full body massage with sexual pleasure. Unlike traditional massage styles, you will be coached to breathe properly in order to sink into a deeper state of relaxation. This is a very loving and romantic ceremony where you will feel pampered and nurtured and will leave feeling absolutely content.
How do you prepare for a Tantric Massage?
Preparing for a Tantric massage is incredibly important because it can add to your overall experience. Showering before an erotic massage is a necessity because a Tantric session involves a great deal of body to body contact, therefore hygiene is important. Moreover, oil is much easier to apply and spread on clean skin.
Am I naked?
This all comes down to you ultimately, but your masseuse would always encourage you to be naked. Like with any erotic massage, clothing restricts access to your intimate area's which hinders the overall Tantric practice.
What parts of my body will be massaged?
Scheduling in for a full body massage is basically what it says on the tin- everything will be touched. This includes your feet, legs, torso, arms, head, shoulders, chest/breasts, buttocks, back and most intimate areas.
The masseuse will usually begin with a Swedish full body massage to relax you, and will then proceed to locate your erogenous areas and stimulate them. This includes locations such as the inner thighs, the perineum and the neck. However, if you feel uncomfortable being touched in a certain area or areas, your masseuse will stop immediately.
Do I have to do anything during the session?
All you need to do is sit back, relax and enjoy the ride. Try to focus on your breathing and make a conscious effort to open up your mind and let go. The rest is up to your masseuse.
Where will my session take place?
Nowadays, most London based erotic massage salons offer an outcall service because it's more flexible for clients. You can choose where your session takes place, whether it's in your home, a hotel or the office, but there must be plenty of room available. Most people opt for the bed, but please be aware that this can be uncomfortable for people with back problems. If you choose to lie on the floor, just be sure to select a room that is spacious.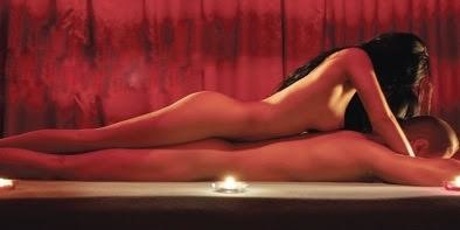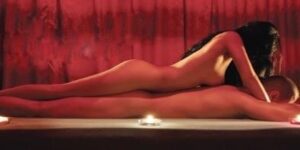 How is Tantric pleasure different to normal pleasure?
Unlike everyday pleasure, Tantra focuses on accessing pleasure across the body, not just in the erogenous areas. The key to experiencing Tantric massage pleasure is by slowly building arousal levels gradually over the course of an hour, by gently touching and stroking the whole body, not just selected areas. The aim of a Tantric massage is not to orgasm, although this is the general outcome for most; it is the journey to that point that counts. Pleasure is more refined, touch is more sensitive and orgasms are more intense. When practised correctly, Tantric pleasure is like nothing you have ever experienced before. It is beyond words.
What happens if I ejaculate?
Ejaculation is encouraged by masseuses as it is the ultimate release. Masseuses are more than familiar with clients reaching climax, so you will not be made to feel uncomfortable or embarrassed in any way.
How long does it last?
That is really up to you- but most masseuse offer 1 hour, 1.5 hours and 2 hour slots. It all depends on how much money you are willing to spend or how much time you have.
Are Tantric massages legal?
Yes, paying for an erotic massage is perfectly legal. Paying for a massage or for sex is suitable in the eyes of the law; running a brothel is not.
How much are Tantric massages?
Prices often vary depending on the masseuse, their experience and their client base. However, you generally get what you pay for, so the more you pay, the better it will be and vice versa. On average, a legitimate Tantric massage costs around £120- £200 per hour, but always read reviews before you book in for a session.
Is booking a Tantric massage discrete?
Pretty much all London based erotic massage services are 100% private and discreet and protect client confidentiality. Many businesses refuse to keep any client details on file, and destroy all information relating to their booking after the session has completed. As well as this, most businesses only accept cash in hand (it is also a preferred method of payment by most customers).
Hopefully that's cleared up a few grey areas for you, but if you have any more questions, be sure to ask when contacting your chosen masseuse. She will be able to explain everything to you and clear any doubts you may have. Here at Erotic Massage we offer a full outcall massage service. So, if you're looking to experience a tantric massage in Kings Cross or anywhere in London for that matter, be sure check out our gorgeous choice of Asian masseuses. But for now, enjoy your Tantric experience guys!