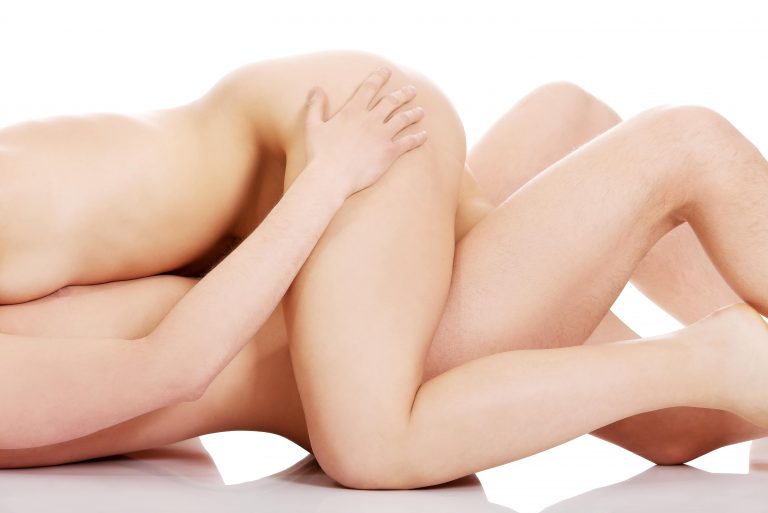 If you're in a relationship massages are the perfect foreplay go-to on special occasions. Throwing a few rose petals on the bed, lighting a few candles and luring your partner in for a basic rub down, let's just say we've all been there. Though this can be fun, carrying it out every birthday, anniversary and Valentine's Day can be monotonous. Massage should be exciting, enticing and leave an element of sensual surprise every time the bodywork is carried out. If you want to take your massage from a bland vanilla to the spiciest flavours, then bare our tips in mind.
There are a variety of massage styles you can woo your partner with, but we want to tell you about the body to body (b2b) massage. B2B oozes intimacy and sexual pleasure as it allows for you and your partner to explore each other's body. Usually performed with both the giver and receiver naked, it is designed to attend to every inch of the body to build up the intensity in the erogenous zones. B2B usually is the perfect starter to a super intimate encounter, with many transitioning into oral and full blown sex just after. B2B is easily performed, but it's important to plan and dedicate plenty of time for the sexy session. Avoiding this can deflate the excitement of the session. So what are our pre-massage tips?
Find the perfect setting
To fully indulge in the seductiveness of B2B it's important you find the perfect place. The obvious go-to setting is the bedroom, as it shares intimacy for you and your partner. However, if you're away then a hotel room will work just fine (as long as you're not going to be disturbed!) If you're both home alone do take advantage of it by taking the thrills to another part of the house. The sofa or rug are also great places for a B2B massage, as it boasts spontaneity, which is a major turn on. You can even transition to the bedroom as the session takes a frisky turn.
Have plenty of massage oil to hand
The key to a good B2B massage is stocking up on plenty of massage oil. It's important to use generous amounts on every part of the body, missing an area could cause unwanted friction between you and your partner. Massage oil provides the perfect base for not only you to slide your hands, but also your naughtier areas all over your receiver. There are plenty of massage oils which contain different formulas available on the Internet. So do take time choosing an oil which is perfect for you and your partner. Massage oil is often a cool substance, so do ensure you warm it with your hands before rubbing it into their bare skin.


Have lots of towels at the ready
Of course, for the perfect B2B experience it's important to stock up on plenty of massage oil. However, massage oil is messy in nature and using copious amounts does have the risk of staining your sheets, bedding and carpet. Placing towels around does minimise the risk. Not only do towels stop the oil from running everywhere, they also provide the perfect thing to tease your partner with. To start the session, position her on her back and her unpin her bra, while leaving her bottom half covered with the towel. As the massage starts to get more intimate remove the towel and start massaging up her legs, edging closer and closer to her intimate areas. If that doesn't build a sensual intensity I don't know what will!
Have an understanding of what you want
Performing B2B is a chance to showcase everything you know about your partner to them. If you know what they find most sensitive and pleasuring, do ensure to incorporate it into your sexy session. For example, some females are majorly turned on with their breasts being attended to, while others might find neck biting makes them weak at the knees. Do take note of what they enjoy in the bedroom for the ultimate B2B session. Also, communication is key throughout the session, don't be afraid to tailor and adjust your strokes to suit your partner. If you are in a new relationship then B2B is a great way for you and your lover to learn about each other on an intimate level.
Take all technology out the room
Although you've planned the B2B session, to maximise the pleasure you should keep it as a surprise for your partner. Surprises are special, therefore to make it a 'night to remember' there is no exception for distractions. Yes, that's right – all technology should be left out of the room. Do put your phone out of reach, laptops to one side and turn the TV off. Disruption to your sexy session will immediately deflate the overwhelming tension burning in the room. The only way to retain their passion is to start the massage again. However, as your partner now knows what to expect they are less likely to be aroused.
B2B massage London is sultry, sexy and seductive – it's a great way to showcase your awe to your partner. However, if you want to experience body to body without playing masseur yourself then come and visit our gorgeous array of masseuses in Central London. They are super teasing, tantalising and talented, they will really show you the way to an amazing B2B experience. Have a browse at our B2B service page or you can call our booking line right away to arrange your body to body massage London service. 07774368218