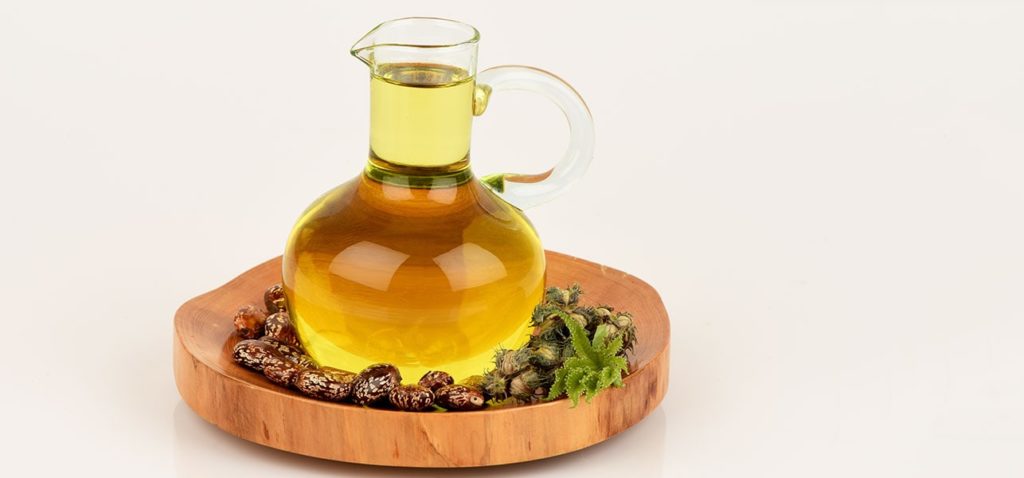 Whether you're giving your partner a massage DIY style or you're using a London outcall service, massage oil is a must for a Body to Body massage. With hundreds of brands and types of oil on the market, it's important that you find the right oil for you and your skin. Whether you want your skin to appear radiant or just want something that's going to last you a while, there's a massage oil for you, but here's our top 5:
1. Melrose Sweet Almond Oil
Despite a massive range being available to therapists, this is one of the most popular and highly recommended massage oils out there. Extracted from almonds, this sweet oil is both moisturising and delicate. Unlike many other oils, it contains 100% Sweet almond oil and contains no preservatives or added ingredients. With its non-greasy, light weight and high fatty acid content, no other massage oil will leave your skin feeling as smooth of moisturised. Being slightly oily in texture, it is extremely easy to apply, and is perfect for sexy and slippery body to body massage!
Extra uses
As well as being a top-quality massage oil, purchasing a bottle of Sweet Almond Oil will prove more beneficial to you then you realize. As a result of containing various moisturising agents, this product can be used to ease rashes, chapped lips and skin.
If it wasn't already good enough, Melrose Sweet Almond Oil can actually be used for cooking! It is rich unsaturated mono, oleic and omega-9 fat so is a healthy alternatively to other cooking oils. With its nutty taste, it's also great to bake cake and cook with if you're looking for some added flavor.
Things you should know
Although this massage oil is Non-allergenic and doesn't normally irritate skin, people with nut allergies are advised to try a patch test beforehand.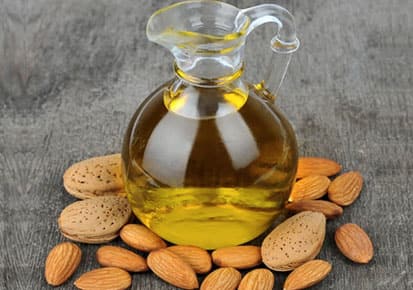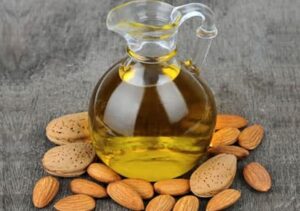 2. Melrose H2Oil
This massage oil was first developed in Australia but has since become a revolutionary and extremely popular product across the world. Unlike most other oils, it is water dispersible meaning it is incredibly easy to wash off. That might not seem very exciting to many of you, but non- water dispersible oils can wreck towels and can actually encourage them to set on fire in a tumble dryer! If massaging is a regular thing for you, this is most definitely the oil you need- unless of course you want to spend a fortune on towels, in which case, go right ahead.
Extra uses
Aside from being arson-proof, this oil is also amazing for your skin. Containing ingredients such as Sunflower oil and Coconut, this product is non-occlusive to the skin.
Things you should know
It doesn't contain any trace of nuts, but its shelf life may be a little shorter than other oils.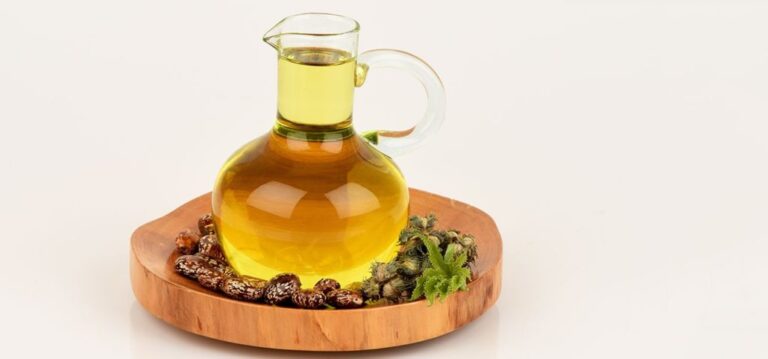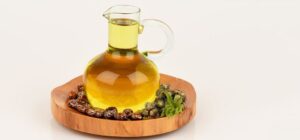 3. Jojoba Oil
Unbeknown to most, Jojoba is actually a wax removed from the seed of a jojoba plant. Jojoba is easily absorbed by the skin, but not quick enough that it needs to be regularly applied. Like almond oil, this product is easy to spread and apply, but will never feel greasy! Jojoba oil does not contain triglycerides, meaning it has a higher shelf life than most other products and can be stored for longer periods of time. So, if you're not looking to use a massage oil very often, this will probably be most beneficial for you and your bank balance.
Extra Uses
Do you suffer from back acne? Well believe it or not, this oil contains antibacterial properties and is also non-comedogenic. Since it doesn't clog the pours, it's effective for relieving skin conditions such as acne, and is also safe for pretty much all skin types.
Things you should know
Aside from massaging, Jojoba oil has a list of other uses. It is great for hair care, anti-ageing, lip balm, cuticle cream and even makeup remover.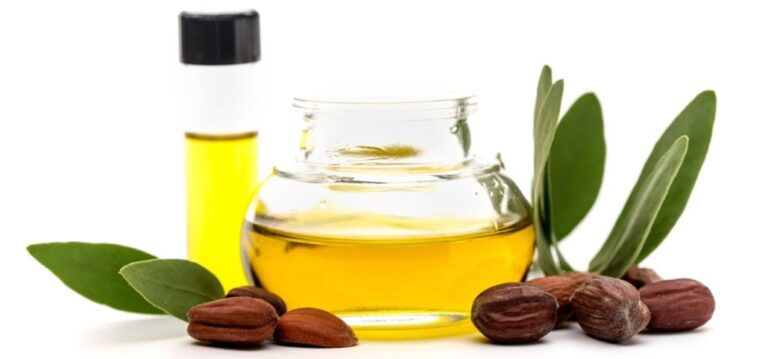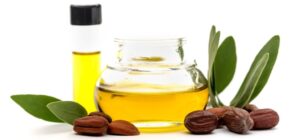 4. Apricot Kernel Oil
Incredibly rich in vitamin E, Apricot Kernel Oil has a much longer shelf life than your average massage oil. Its light texture makes it great for sensitive, dry or mature skin and its nourishing ingredients will leave your skin glowing. This fast acting oil absorbs quicker than Jojoba and argon oils, and will not clog your pours or leave you feeling greasy.
Extra uses
Fancy a pamper? Apricot Kernel Oil works really well in foot and body scrubs. By adding one part oil to 5 parts raw sugar, you'll create the perfect scrubs which leave your hands and body feeling super smooth.
Things you should know
Although similar in colour and texture to almond oil, it's a little more costly. You will have to dip into your bank balance more, but if you're allergic to nuts and almond oil just doesn't agree with you, this is a great alternative.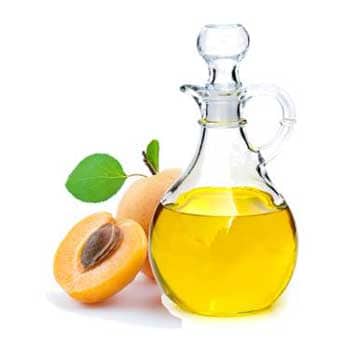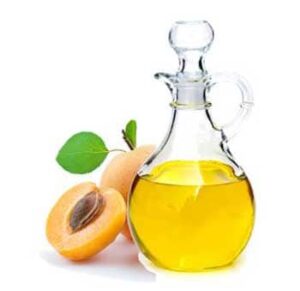 5. Coconut Oil
Coconut oil is a great, natural way to moisturise and helps to deeply strengthen skin tissue. Coconut oil contains antioxidants such as Vitamin E which help to protect skin cells from damage and fine lines. Although this type of oil is white and solid, it can be warmed up where it will become a light, non-greasy liquid. But do not worry, coconut oil has great stability, and will not dry on your skin for a very long time!
Extra uses
Like almond oil, Coconut oil is a very popular and widely recognised alternative to other types of cooking oil. It is incredibly healthy and is known to induce weight loss, anti-ageing, lower and cholesterol and prevents illness.
Things you should know
Coconut oil is comedogenic and should therefore be avoided by people who suffer from acne and break outs.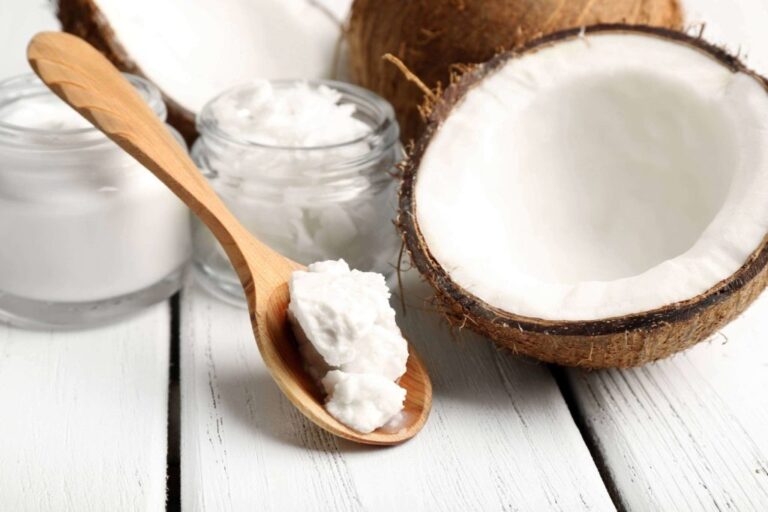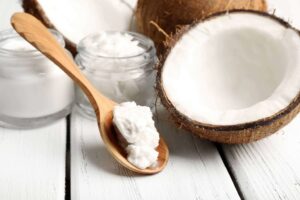 So there you have it, our top 5 massage oils for a body to body massage. If you're using an outcall massage service, don't be afraid to contact your masseuse beforehand and request a certain brand of oil. Alternatively, for home use, make sure to read the instructions on the packaging before use and use the oil appropriately and in moderation. For the perfect B2B Massage London, make sure you choose the perfect oil.