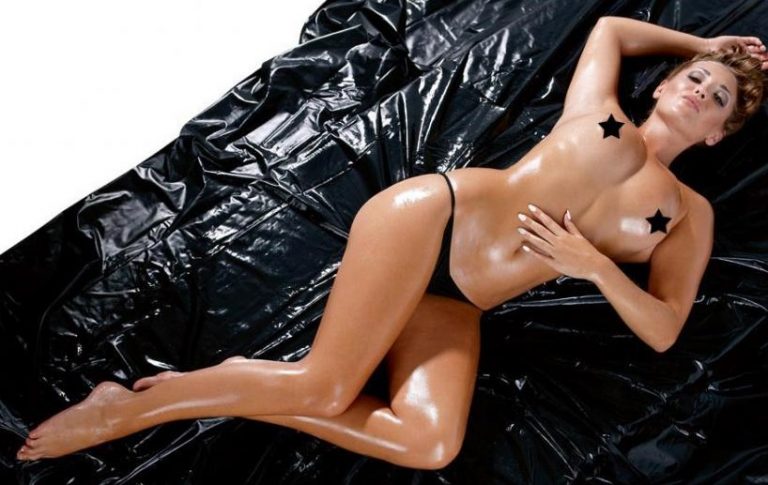 Getting a nuru massage in London, is one of the most sensual and satisfying Asian massages you can experience. It's no wonder that they are also one of the most popular choices in salons and parlours. This exotic Japanese massage is taking the web by storm and more and more people are enquiring into getting one. Because of its sexual nature, there are a lot of misconceptions surrounding it and many agencies in London are disguising sexual services as genuine nuru massages. In truth, a nuru massage is an art and desperately tricky to perform, so only trained therapists can provide the authentic service.
But where can you find a genuine nuru massage in London? We've put together a guide to help you find a real nuru masseuse. And it doesn't matter whether you're a newbie or a massage veteran!
What is a Japanese nuru massage?
Nuru massage is an ancient art that originated from Japan. 'Nuru' is the Japanese word for slippery, which reflects the style of the massage. In addition to using her hands, a nuru masseuse uses her body to massage the client, incorporating a variety of slides, rubs and gyrations of her body. Now, what makes a nuru massage truly unique from other body to body massages is the gel. Nuru massage uses a specific gel, which is extremely slippery and allows the masseuse to slide her naked body sensually along the client's body.
The whole experience is incredibly revitalising and probably one of the most sexually arousing and pleasurable of all tantric massages. The masseuse uses her curves and soft skin to slip and slide the client into a pleasurable paradise and eventually, a very happy ending.
What is a nuru gel?
Nuru gel is a special type of massage gel that's primarily made from the Nori seaweed. The seaweed, which is edible, is found on the coasts of Japan. It is clear, odourless, doesn't stain and is very viscous. Masseuses mix the gel with warm water to dilute it and make it easier to spread across skin. It's extremely slippery, making it the perfect lubricant for a nuru massage.
Because nuru gel is made from seaweed which has soaked in nutrients from the ocean, it's extremely beneficial for the skin. The gel also contains other botanicals like Aloe Vera and grapefruit extract, which are also great for the skin.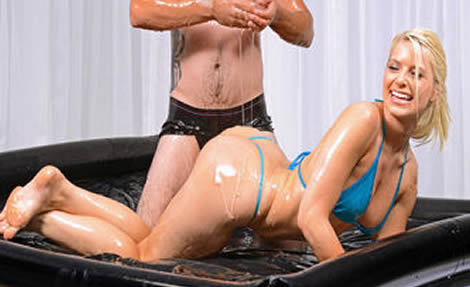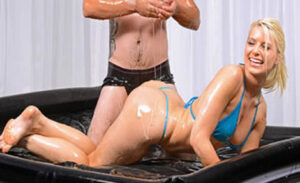 How is a nuru massage performed?
Traditionally, a nuru massage is performed on an air mattress covered in a protective plastic sheet. Nuru massage gel doesn't stain, but it does tend to spread and get everywhere so covering your bedding with a protective sheet makes cleaning up much easier. The main point of this full body sensual massage is to have the masseuse stroke and slide you into a state of intense arousal and muscular relaxation.
A nuru massage usually begins with a hot shower, shared between the masseuse and the client. This prepares the skin for the gel, relaxes the muscles and helps emotional bonds to form between the masseuse and client. After the shower, the masseuse will mix the gel with warm water to dilute it. When she's reached the desired consistency, she will begin to pour and slather her body in nuru gel. This is a very exciting thing to watch. Once her body is slippery, she will cover your body in the gel, making sure to slowly and sensually slide her hands over your most sensitive areas. Then, she'll climb on top of you and begin to press, stroke and grind her body and all of her curves against you. It will feel incredibly arousing and mind-blowingly pleasurable.
What are the benefits of getting a nuru massage in London?
Promotes a stable and positive state of mind
Fights depression and combats insomnia
Relieves chronic stress and anxiety
Reduces the appearance of scars, stretch marks and cellulite
Improves blood circulation
Boosts immune system
Combats sexual problems e.g. premature ejaculation, loss of sex drive, inability to orgasm etc
Very pleasurable and satisfying release of tension
Where can I get an authentic nuru massage in London?
Now that you know the basics of a nuru massage, you might be wondering where to get it in London. There are many places in London that offer nuru massage, but there are many agencies offering sexual services disguised as tantric nuru sessions. Nuru massage must be performed by a professionally trained therapist who is skilled in tantra and uses authentic Japanese nuru massage gel, not cheap, low quality alternatives. Be wary before you part with your money!
On a lighter note, we offer some of the best nuru massages in London, using the most highly skilled nuru masseuses to be found. We have a range of genuine Asian nuru masseuses who are trained in tantra and are stunning. We are proud to be one of the few authentic providers of tantra, nuru and erotic Asian massages. Whether you're after an incall or an outcall hotel nuru massage in London, we're here for you. Furthermore if you do decide to opt for this highly seductive and sensual nuru massage be sure to read our post on what to do after receiving your nuru massage, now go forth and enjoy!