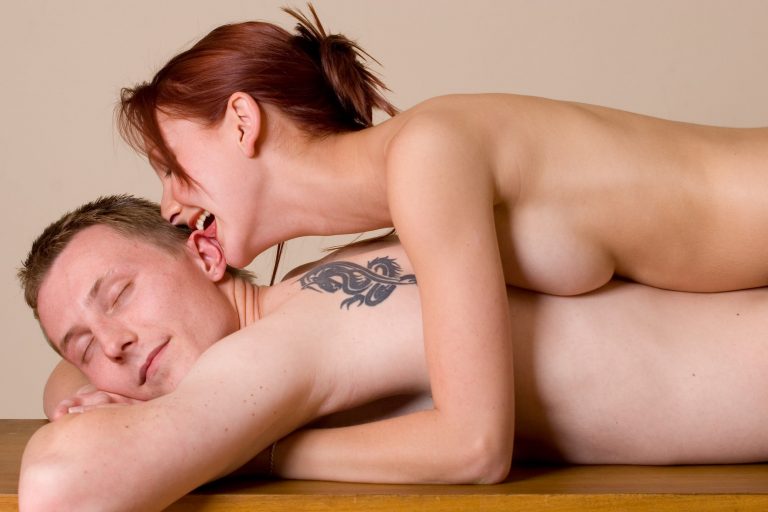 Nuru massage will be the best service you will ever experience, here's why:
Getting a Nuru massage is up there with my life pleasures such as dining out at a Michelin-starred restaurant or going on an exotic holiday. The bodywork is soothing, sultry and sexy – and is enjoyed by many gentlemen across the globe. I am Cali, often known as the naughty Nuru nurse who works in numerous high-class parlours in Central London. I have witnessed the evolution of Nuru and seen it grow in the popularity in London. Allow me to tell you why Nuru has become the most sought massage in the erotic world.
You get a massage with the girl of your dreams
Most clients who seek Nuru massage are lacking something in their life, whether that being love, pleasure or company. Nuru massage provides all three – and it's even better when it's performed by a hot oriental masseuse. High class salons in London hand-pick the best therapists from Asia's most superior Tantra training schools to work for them. Not only are they experts when it comes to the art of seduction, but they also boast the finest customer service. They have the ability to make every client feel special, whether it's their first time seeking Nuru massage or 100th session.  It might already sound like a dream but we have barely mentioned how gorgeous most Nuru masseuses are. Nuru massages involve the therapist using her most sensitive assets (her breasts and booty) to massage the receiver's bare skin. Therefore the better their body, the more sensational the treatment will be.  Most London parlours host therapists who aren't only wonderworkers with their hands, but are also beauty queens in their native homes of China, Japan and Korea. In other words boys, Nuru bags you the girl of your dreams. There is also offer the option to experience Nuru four hands if you really want to fulfil your wildest of fantasies.
You can choose the setting
Most massages, including the Swedish style and body to body, come with the restriction of having to be performed on a bed or massage table – however, Nuru avoids this. As specialised Nori gel used in Nuru can be sticky, Nuru practitioners use a blow-up mattress (which can be easily wiped down) to perform the bodywork. This means you can experience Nuru massage just about anywhere – whether this being in the parlour, your own lounge or bedroom. You can even experience Nuru in your office (as long as no one's around!)
You get to shower with your masseuse
If you're seeking an erotic massage, you definitely don't do things in halves – so why would you limit the fun had with your masseuse? Most adult massages classify an assisted shower as an extra which requires more money, however, Nuru includes a soapy experience within the price. Whether you want to get wet 'n' wild to kick-start your session or as the massage your finale is entirely your choice – you may even have both if you're seeking the full thrills! A shower warms the muscles ready for intense Nuru techniques, while it also allows experiencing your Hot Asian therapist in all her naked glory. As Nori gel is a sticky formula it's essential you shower after a Nuru massage – so of course, you should invite your therapist in for some more steamy fun.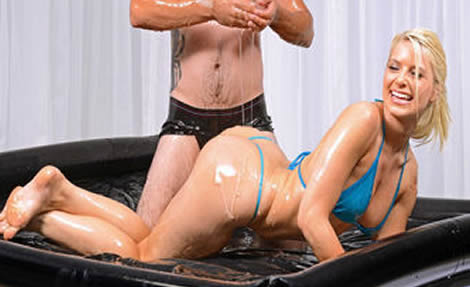 You get to have sex
The beauty of Nuru is that NOTHING is off limits, it can be as soothingly tame or as raunchy and adventurous as you want it to be. Most high-class parlours in London give clients the choice between two packages – these being Nuru happy ending and Nuru full service. Nuru comprises of hand relief, while full service gives clients the full she-bang (literally) with the delicious elements of oral and sex. Masseuses are usually open to extras – whether it being French kissing, OWO and fetishes – so if there's something a little wild you've always wanted to try to enjoy it as part of a Nuru massage. Most extras start from just £20 extra (that's less than a meal out in a restaurant in London!)
And finally…
There are BUNDLES of benefits
As well as being as super sexy and relaxing, Nuru massage boasts bundles of benefits and is often regarded as an essential part of life maintenance. Medical benefits include:
Eases aches and pains
Erases anxiety and depression – encourages a positive mindset
Improves range of motion and flexibility
Encourages better sleep
Boosts sexual stamina
Aids premature ejaculation and erectile dysfunction
There are plenty of places in London to experience a Nuru massage, but if you're seeking the five star treatment with a five star masseuse then I urge you to visit my Marylebone massage parlour. Gorgeous Asian masseuses available that also offer outcall Nuru massage London service as an outcall service across Central London. Please contact the team today for bookings and to find out more on the services available. We are the naughty Nuru nurses who can't wait to be at your service.