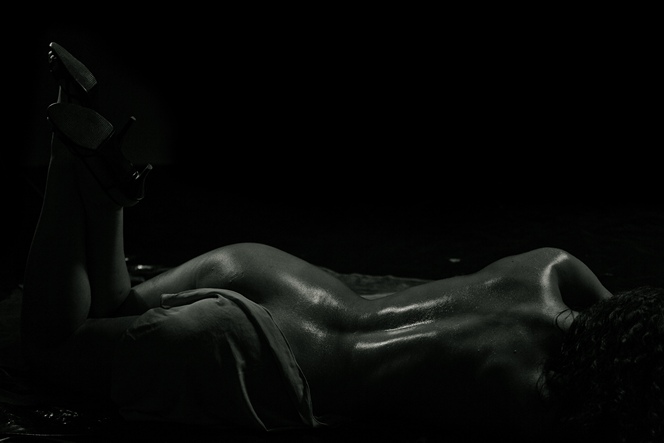 Firstly, let's speak a little bit about what an oriental nuru massage is.
It's a movement, a brand, a desire, a taste – in other words, it is more than just a massage. Originating from Japan, the erotic community in Tokyo have lived up to Japan's rich history of ideas and innovation by giving the world something more than gadgets, raw fish and karate.
This is such a turning point in sexual history that the word 'foreplay' would need a whole new definition to incorporate this particular way of doing things.
Ok, so enough of the jabber and let's go straight to the details. For starters, this is what you will need: –
Plenty of time
A working shower
Nuru gel
Latex sheets
Oil
A loving partner
Jump into the shower, both of you!
First thing is to prepare your environment. Dim the lights, burn essential oils and put on some soft, gentle music – a slow tempo sax is ideal. Once you are happy with the ambience in the room, spread some latex sheets on your bed because it is going to get really wet and messy! Then it is a case of preparing the oil. Do this by getting a bowl of warm water and place the entire bottle of nuru oil into it standing up so to warm the substance. Have another bowl of warm water ready on the side.
Slowly take off each other's clothes whilst kissing and caressing. Rub yourself against each other so that you really feel the passion and love. Make sure the shower is on and that the steam is clearly visible. Grab your loved one by the pelvis and lead them under the water.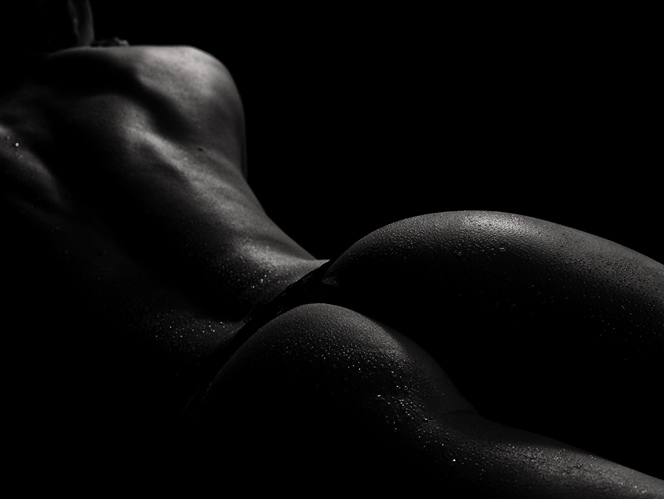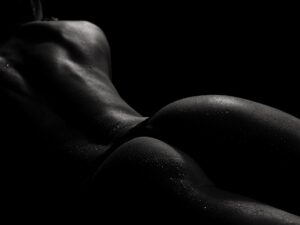 Applying the gel
Spend some time giving each other a soapy lather just as a pre massage routine – a warm up, so to speak – then you will be refreshed and at your sensual peak so the rest of it will be highly erotic! Ensure that the erogenous zones such as the genitals, buttocks and breasts are caressed and rubbed using the nuru gel. The slippery feeling is quite irresistible!
Leaving the shower, just dab a towel against each other just to remove excess water but not too dry oneself completely. A little moisture is ideal for the oil to be most effective. Also, you need a little wetness to slide on the latex sheets!
Remove the bottle of oil from the bowl and add a few squirts to the other bowl that is already standing. This is to create a diluted form of the lubricant that is wet enough to aid in the slippery activity that you're about to do! Be warned, this will get messy so ensure that the latex sheets are secure against the bed.
Before engaging in  passionate 'sexercise' on the bed, both of you must stand next to each other in very close proximity so you have physical contact. Your partner's whole body is at your disposal so the breasts, rear and hips should get a good dose of the nuru massage oil. Don't forget to keep eye contact with the occasional kiss to keep the sexual tension going!
Traditionally, the masseuse takes charge and will move the man to the bed and in most cases, he will lie down on his stomach. This is personal preference but this is the most sensual position because the man cannot see the masseuse and this simply enhances his sense of touch.
Let's pause for a moment.
Take note that by this stage of the oriental nuru massage, most couples are in a heightened state of sexual frenzy. So, the next phase can either be a slow and romantic ceremonial exercise or an uncontrollable sex feast that unleashes the animal within you. This often takes shape at the spur of the moment so just follow your desires at this point!
Action points to enhance intimacy
Use plenty of oil
Use the curves of the body to excite and stimulate
Use the tongue on erogenous zones
Avoid penetration until the last moment
Repeat the nuru massage again and again!
Your Not Alone
That's right, believe it or not, but you're not alone oriental nuru massage is becoming increasingly popular here in the UK and more and more people are opting for this type of massage mainly because the oriental nuru massage is not only extremely relaxing and enjoyable as you might have guessed but because it also brings together through the intimacy of touch. It will also help you to appreciate your body in a whole new light and your loving partner of course!