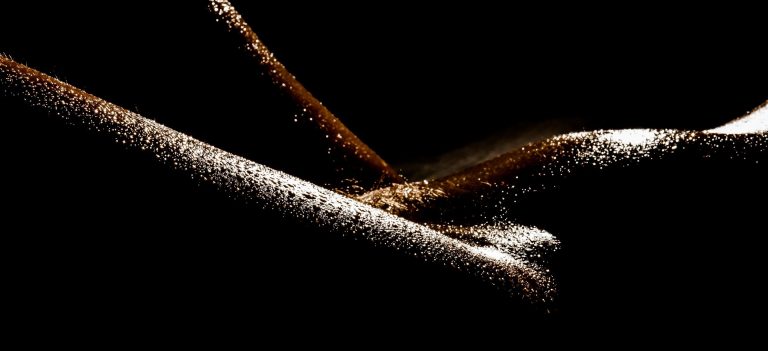 Like any other man, I enjoy sex. What guy doesn't? I'd been going through a bit of a rough patch – a hat trick of rejections and disappointments – and my stepbrother suggested getting an erotic massage. He claimed it saved his stressed-out sex life. My ears perked up as this. I'd been going through a bit of a dry spell at the time (too much work and not enough play), so any viable solution would be handy. Also, my sex life had been good, but it was pretty vanilla – none of my ex-girlfriends had been notably adventurous. Not that an erotic massage is particularly out there, but you know, it's thrilling. Anyway, my mind was hooked on the idea of an erotic massage.
The company I went by had a different approach to erotic massage services than I'd pictured in my mind. In my fantasies, I'd go down to a parlour, choose from a line-up of girls and get the massage – the way they're portrayed in films. In reality, a lot of companies do outcall services, where the girls come to you instead you going down to the parlour. There are a number of reasons for this, but the main one is the danger of massage parlours offering erotic services attracting police raids. In the UK (excluding Northern Ireland), the management of a brothel is illegal, but prostitution or the selling of sexual services is legal. That makes outcall massage services totally legit and the law will turn a blind eye.
Another great thing about mobile masseuses is that they do all the travelling and you just stay put. After all, the last thing you'd want to do after a total relaxation session is to have to travel all the way back home, get stuck in traffic and feel that stress come creeping right back up like the Boogie Man. If you think about it, it's way more convenient – you don't have to go anywhere and can get this session in the comfort of your own space. Heck, you could even get it at the office!
Choosing My Outcall Erotic Massage
Sadly, I'm not quite that brave, so I opted for the masseuse to do a home visit. After my boss had given the erotic massage request the green light, I decided to choose Friday as the prime day. The Big Day. It'd be a great way to wind down from a busy week at work. When Friday, AKA The Big Day, rolled around, I all but raced home. I'd been surreptitiously browsing the massage company's website all week and turns out there was more than one kind of erotic massage. Would I go for a tantric massage? What about a lingam massage? Oh but a nuru sounds like an absolute dream.
In the end, I just opted for a standard erotic massage. Don't want to over-excite myself, after all. My doorbell rang precisely 55 minutes after I'd made my booking. I was quite pleased at this, because the company stayed true to their "your masseuse will be with you within the hour" promise, and somehow managed to get a girl over in central London traffic. I was a little nervous to open my door because when the company asked me which girl I'd like, I'd said "someone cute and slim with curves". What if she was the complete opposite and I wasn't attracted to her at all? With as much courage as I could muster, I wrenched my door open. A petite, slim-hipped girl stood on my doorstep. She was pale, brunette, East Asian and very pretty. Wrapped in a trench coat, she beamed up at me. "Are you from the massage parlour?" I stuttered. She giggled, a little tinkle of a laugh, and nodded. I stepped back to let her in. "There's no need to be nervous!" she said.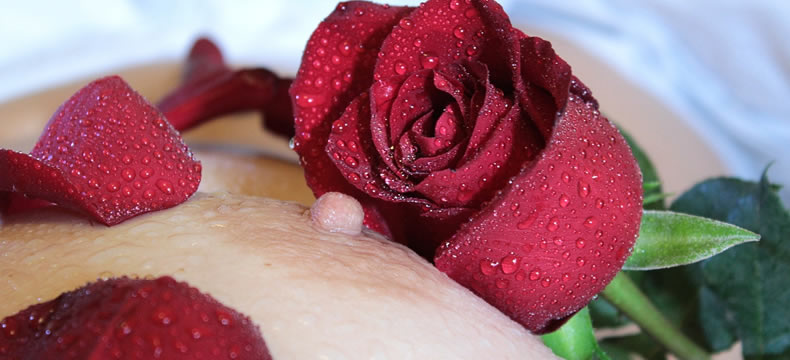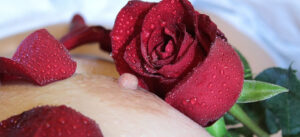 I've been with numerous women in the past, so it's not as though I'm a newbie to sexual intimacy. But this was unexplored territory. With a pounding heart and sweating palms, I undressed and Coco – the name she went by – gave me a small towel to preserve my modesty. Then I lay down on my front on the air mattress I'd set up in my living room for the massage session. Coco began liberally applying the massage oil over my back and shoulders, beginning the initial full body massage.
"So how did you get into erotic massage?" I asked her.
"I was a student and strapped for money," she said, while working her hands down the planes of my back. "One of my cousins jokingly suggested getting a job as a masseuse and I went for it. I graduated last year and I'm still doing it, because it's good money and I'm saving up to do a Master's."
"Ah, that's why you've got an English accent."
"Yes, there are just as many British born Asians who are masseuses as there are FOBs – fresh off the boat." She told me that there were quite a few students in the business, which was news to me. There's the assumption that Asian masseuses are immigrants, but clearly it's not the case.
I was nervous at the start of the massage but the more we talked and the more secret smiles that passed between us, the easier it became. Coco was well-versed on politics, followed the rugby and watched Game of Thrones. Who would've guessed?
When she flipped me over, her hands lingered on my upper thighs. The silky massage oil on her skin felt too inviting so I couldn't stop myself from sliding my hands up her thighs as her hands mirrored mine. She ran her hands up and down my legs, fingertips grazing over my crotch. As an ex-rugby university player, I'd had sports massages in the past but this was nothing like that. Surprisingly, it was far more sensual than sexual, which I didn't expect. The company stood true to their promise of driving a client's mind wild – my mind had indeed run wild and boarded the crazy train.
Every now and again, I'd open my eyes to look at her. I didn't know what the etiquette was. Gazing felt too intimate but keeping your eyes closed the entire time seemed rude. Staring was definitely too creepy. I opted for peeking at her when I thought I could get away with it.
It's a strange sort of faux intimacy – perfect if you want to experience sexual gratification without all of the strings attached. Her touch was far more sensual than any girl I'd been with, but as I fleetingly wondered how many men she'd touched in the span of her massaging career. It was special and it was arousing as hell, but for me, it wasn't how real intimacy should be. But that's exactly the point of an erotic massage – to provide satisfaction and tension release by way of arousal.
An Unexpected And Welcome End
"Would you like any extra services?" she asked.
My face felt flushed. Was I blushing? Goodness. "If it's no bother," I said in a very English way.
As she slipped her hand under the towel, I began to feel a new level of empathy for erotic masseuses. Was she enjoying this as much as me? Did she have a partner and what would he or she say? Before we started the massage, I'd assured her that I'd ask for permission before touching her – it was something my elder sister had always lectured me. Women are not objects. But shamefully, my fingers were running up and down her hips. It's difficult to not be instinctual when in a sexual situation.
Thankfully, Coco began to touch my penis (lingam, as they call it in erotic massage terms).The erotic massage had done its magic and I was certainly aroused. It had been a while since I'd had any kind of action and the massage helped, but as we touched each other, I climaxed quickly. It was like a volcanic explosion – intense and broke out in waves that coursed through me. As it subsided, I was left strangely relaxed and my mind tranquil but motivated.
After she left, I began to see why an outcall massage is so convenient. I didn't want to do anything but lie down and revel in the relaxing state of mind I was currently in.
"I think an erotic massage would be a great form of sexual therapy," Coco had told me. And I agree – it was intimate enough to encourage bonds but not overly so. Under the right circumstances and the right sort of professional hand, the occasional dalliance with erotic massage might well be the way to a well-balanced mind.