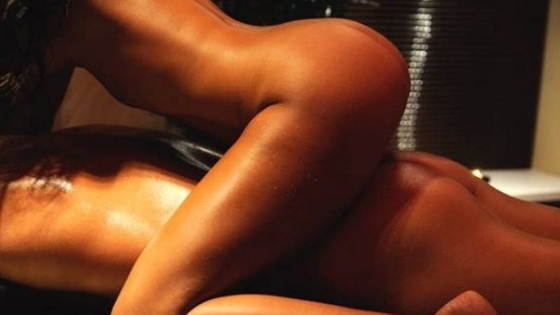 Welcome the 'Bedroom Door Shut' forum where we discuss anything and everything from the comfort of the anonymous messaging board.
Today the topic on the table is erotic massage parlours. Now I and Bill decided to talk about this after a mate of ours told us he had gone to one after work. He told us this casually over dinner, as though he was telling us he had stopped off at the dry cleaners on the way home. On the other side of the table, he was surprised we were surprised, and even more so surprised that we had never gone for one before. Men in our 40's and we'd never ever been in an erotic massage parlour. We discussed it at length and really there was no reason I hadn't been for a massage, I think Bill felt the same. We aren't dead set against them, we don't believe they're the seedy underbelly of society; we are liberal educated men comfortable with sex in all its forms.  'Well you're not seeing anyone Bill,' our mate acknowledged, and Bill agreed that he was indeed alone. But then Bill said something which surprised me and something that I agreed with completely. He said, 'I suppose it's breaking the seal with that sort of thing isn't, going for the first time. I feel like I'm too old to feel a fool because I don't know the appropriate etiquette for a situation I am unfamiliar.'
Now I don't think Bill is too old, I'm sure men double his age get erotic massages but what I did agree with was the assertion that breaking the seal is hard to do.  When we constantly associate our own actions with our life narrative we let ourselves become afraid of doing some new, something that could corrupt our narrative in any way. This is of course nonsense; we act in a series of different and erratic ways all the time. You're not the same person as you were when you were 15, you don't think the same. So why do you trouble yourself with the shadow of this former self, judging yourself on who you once were or might have been? Perhaps I'm going off topic but what I will say is that the older we get the harder we find it to do new things. I suppose the unknown is always scary, perhaps young men feel just the same. I asked Bill if there was anything that could persuade him to take the plunge. He thought about it and came back to me with the idea of a guide, a sort of erotic massage for dummies. Some kind of information that would help a first timer navigate the erotic massage parlour. A guide that would prevent a fresh face from being scammed cheated or in danger of saying the wrong thing. 'Like what are the code words for this place' Bill posted. So that gave us the idea. Over the next week, we set about learning as much as we could about the erotic massage industry alive and thriving in London town.
To do this we trawled websites, sourced information about different services, gaged typical prices. We even called the reception desk of a number of the most refutable parlours and asked their receptionists a bunch of questions. And ultimately we, well Bill, went and had his first erotic massage. He followed the tips we had picked up during the week and he learnt a few more. So without further ado here's our guide for anyone going to an London erotic massage parlour for the first time:
PREPARATION.
Before your massage what do you do?
Well first you need to BOOK and you do that by choosing your preferred parlour online and either phoning, texting or emailing a booking request.   We learnt from talking to parlour receptionists that it is always better to call up. Emails are not checked that regularly so you could miss your window, they say email bookings are best if you're looking to book a couple of days in advance. If you want to be booked on that day it is always better to call: good to know.
You should never haggle with the price. All the parlours we spoke to told us they find it insulting when some clients try and ask for a discount. Only when you are booking say a 4-hour four-hand massage (which would be very expensive) then you can start inquiring about a discount.
Make sure you have cash available as most parlours do not accept card payments.
On our internet research, we discovered some helpful points about getting ready for the massage itself –
Make sure you've showered (or if there's no time to go home ask to use their shower facilities) I mean it makes sense, if you're sweaty and smelly you're not going to feel comfortable and your masseuse is going to notice. If you want your masseuse to give you the best service the least you can do is give yourself a quick scrub.
Wear loose clothing. According to online advice, after a heavy massage session, it feels way better putting on a pair of soft joggers rather than try and squeeze into a pair of drainpipe jeans.
Drink plenty of water. Think of it like you're going for a workout session. You don't need to take a towel or anything they provide those.
CHOOSING YOUR MASSAGE
If you have never had a massage before then you probably don't know all the types of massage you can get (there are loads) it is well worth doing your RESEARCH- not only so you can pick your favourite service but also so you are aware what you should be getting. If you don't do your research and choose a random massage it might be something you really won't like. Some massage styles aren't for everyone- like 'nuru' for instance, that involves getting covered in seaweed gel and rubbing bodies with your masseuse (personally not something I'd want to try…) but there are other services that deal with specific things like early ejaculation,  low libido etc. which could be perfect (if you knew about it.) So yeah, whatever you're "into", believe me, there will be a service to satisfy your needs.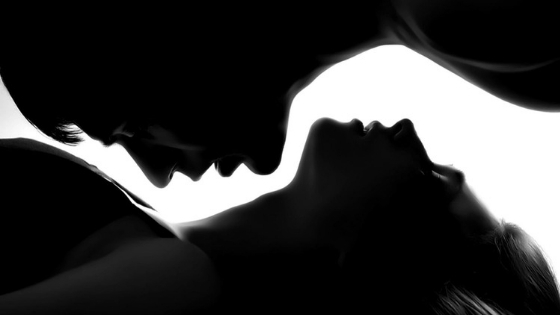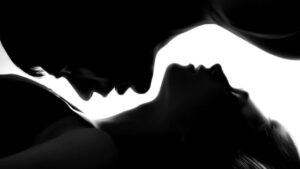 CHOOSING YOUR MASSEUSE
If you would like to know who you are getting your massage with pre-appointment, you can select the masseuse of your choice from the chosen parlours website. Most parlours in London have websites with an area dedicated to their masseuses. They are normally under tabs like 'girl gallery' or 'girl guide', you won't miss them. Once you have looked over the masseuse profiles then ask if your chosen masseuse is working and the receptionist will check for you. Alternatively, you can just choose a girl on your arrival to the parlour.
ARRIVING AT THE PARLOUR
When you arrive you will be taken to a private room, you will pay your masseuse for this service you want and you will both get undressed. The massage can happen either on a massage table or on the freshly made bed; it is entirely up to you.
LEAVING THE PARLOUR
Once you have had your massage you are free to leave. If you wish you can tip your masseuse (most people do, around a tenner typically. International clients tend to give the masseuse euros or dollars they no longer want as she is happy to get them exchanged in GBP.
EXTRAS
If you asked for any extras during your session you are expected to pay for this now too. Make sure you are aware of what counts as an extra before you do it. For instance, many first-timers don't realise that kissing the masseuse is classed as the 'girlfriend experience' and this is typically a £20 extra. Similarly, many first-timers don't realise that oral without a condom is again £20 extra than if you were to have oral with. So make sure you find out what something cost- even ask your masseuse if you aren't sure. There's no wrong question in a parlour, everyone is curious- even clients that have been going for years.
IN SUMMARY….
Bill, on eventually having his first erotic massage said it was good. He enjoyed the experience and was reassured and relaxed because of the prior research. He said he doesn't feel like he's 'missed out' his whole life but he definitely would recommend it to a friend.
What are your thoughts? Do you frequently go to massage parlours? What advice would you give to a first-timer? Have you never had a massage? What do you want to know? Chat away!
Massage services available in London not just erotic massages but many other hot Asian oriental services.