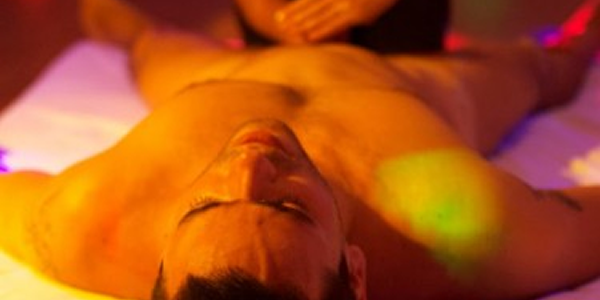 Massage therapy is a popular form of alternative treatment for many conditions, particularly ones with chronic and persistent symptoms. When combined with medication, massages can help to keep those illnesses at bay. There are many types of massages that you can choose from. All involve manually stimulating the body to produce a sense of deep mental relaxation and ease muscle strains. Some just focus on the main body areas, such as the shoulders, back and legs – the areas that are most susceptible to carrying stress. Others focus on these and the sexual areas, making them the more 'daring' way to treat illness.
Contrary to widespread belief, the latter style of massage therapy is not a sexual service, despite its focus on sexual arousal. When you're stressed, you're more likely to become ill and pleasure is a great and highly effective way to combat stress. Of course, it's not the be all and end all, but certain styles of oriental massage are medicinally effective at relieving particular conditions despite their sensual nature. For example, a prostate massage involves stimulating the prostate gland, which is accessed through the rectum. It sounds very sexual, but medications can only go so far and only when you combine it with manual stimulation can you begin to relieve the inflammation.
What is an oriental happy ending massage?
An oriental happy ending massage is a massage that ends in an orgasm – hence the 'happy ending'. This is arguably the most infamous of all Asian massage therapy, which is understandable as on the outside, it seems very scandalous. Even in practice, it uses a lot of sensual techniques that are meant to arouse the body and work towards an orgasm.
However, sensual oriental massages don't treat orgasms as just sexual satisfaction nor are they just for pleasure. Orgasms represent a release of tension. They are a physical manifestation of all of the stress your body has gathered over time. Have you ever noticed that when you are stressed, it affects your ability to concentrate on your daily life? It's even worse when that stress is combined with sexual frustration. When that happens, you can expect to be demotivated and unproductive until that tension is tended to. In that aspect, oriental happy ending massages work to help improve the quality of your general life.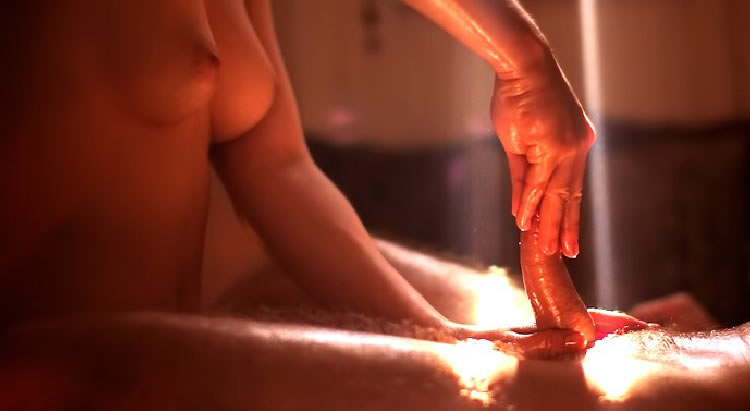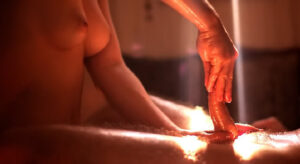 What are the benefits of an oriental happy ending massage?
Stress is held all over the body, but typically gyrates to areas that are most susceptible to experiencing strain. The back, shoulders, neck and legs are a good example – these parts of the body arguably work the hardest on a daily basis. However, stress is also attracted to an overlooked part of the body – the sexual area. During normal massages (ones that don't involve any kind of sexual arousal), this area is obviously neglected. Although you will leave feeling physically relaxed and your muscles will feel looser, you may still feel some lingering pressure. As a result, the stress tends to come back rather quickly.
An oriental happy ending massage works the same way as a normal massage, but as well as relaxing the main body, it also works on the sexual area. You are therefore left feeling physically, mentally and sexually relieved, which makes a deeper and longer-lasting sense of relaxation.
Some of the benefits of an oriental happy ending massage include:
Improved sex drive
Intense stress and anxiety relief
Cures insomnia
Stabilises mood
Improved intimacy (may help with commitment issues)
Boosts motivation
Enhances immune system
Reduces risk of cardiovascular disease
So how can I extend these benefits?
There are a couple of ways you can make the most of your Asian massage experience and extend the benefits of an oriental happy ending massage.
1. Set a relaxing mood
During the massage, make sure the mood is as relaxed as it can be. Enhance your experience by lighting some candles, playing some soothing music and using aromatherapy oils. When the atmosphere is chilled, you too can begin to relax your mind. An oriental happy ending massage is about using the power of orgasm to soothe your mind and you can't do that if you're highly strung.
2. Make room for some 'me-time'
Look after yourself, physically and mentally by setting aside some designated me-time. Stress is inevitable, but always put your mental wellbeing first in order to delay its return. Book yourself in for regular oriental happy ending massages, take monthly trips to the spa – do whatever you need to do to stay relaxed. When you're in the best condition that you can be, you can begin to improve other people's lives.
3. Stay hydrated
Massages enhance all of your bodily systems. During a massage, your blood circulation will improve and you will breathe more deeply. This means the cells can perform their nutrient/waste product exchange more effectively. In order for all this to happen, you need to replenish your body's water supply and that means increasing your water intake. So, put down that latte and pick up that Evian water bottle.
4. Stay focused and remember to breathe
You can't prevent stress, but you can dodge it as best you can. When you're put in potentially stressful situations, breathe and count to 10. Stay as zen as possible!
So there the main ways you can extend the benefits of your massage. To book your happy ending massage London experience, have a look at our services and selection of oriental masseuses here. We offer a wide range of massages from £130 an hour and cater to the whole of central and Greater London. We look forward to hearing from you!